Dana-Farber Cancer Institute
Behind the mask.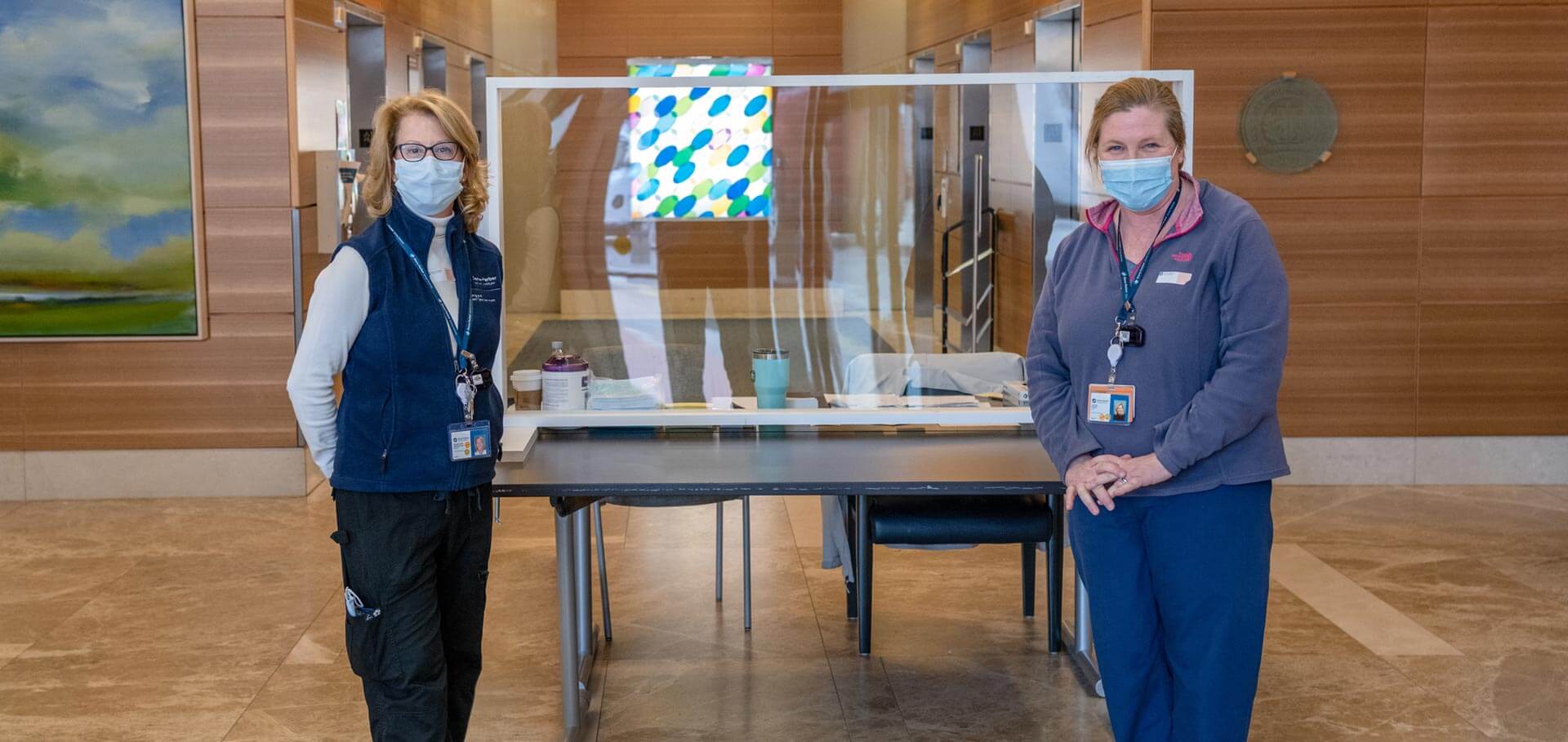 Shortly after the COVID-19 nightmare took hold of the East Coast, the "Who's the Hero Behind the Mask?" initiative began to appear in social media channels. Dana-Farber is celebrating their frontline people and how they are stepping up to the challenge – from the nurses and doctors and clinical staff to the researchers and operations staff who keep this renowned institution and its patients going.
Open to the general public as well as the extended Dana-Farber family, this effort invites participants to post images and notes on their Facebook, Instagram, Twitter or LinkedIn feeds, giving shout-outs to both specific Dana-Farber employees and frontliners in general.
Dana-Farber is featuring these heroes and reposting/retweeting community posts as part of an ongoing campaign on their social media, Institute-wide email bulletins, and on their COVID-19 resource center web site page. Community posts are aggregated using the #MyDanaFarberHero hashtag on the web page and shared with the frontliners.
Client Review: Clutch.co