Astoria Bank
When you love what you do,
you just do it better.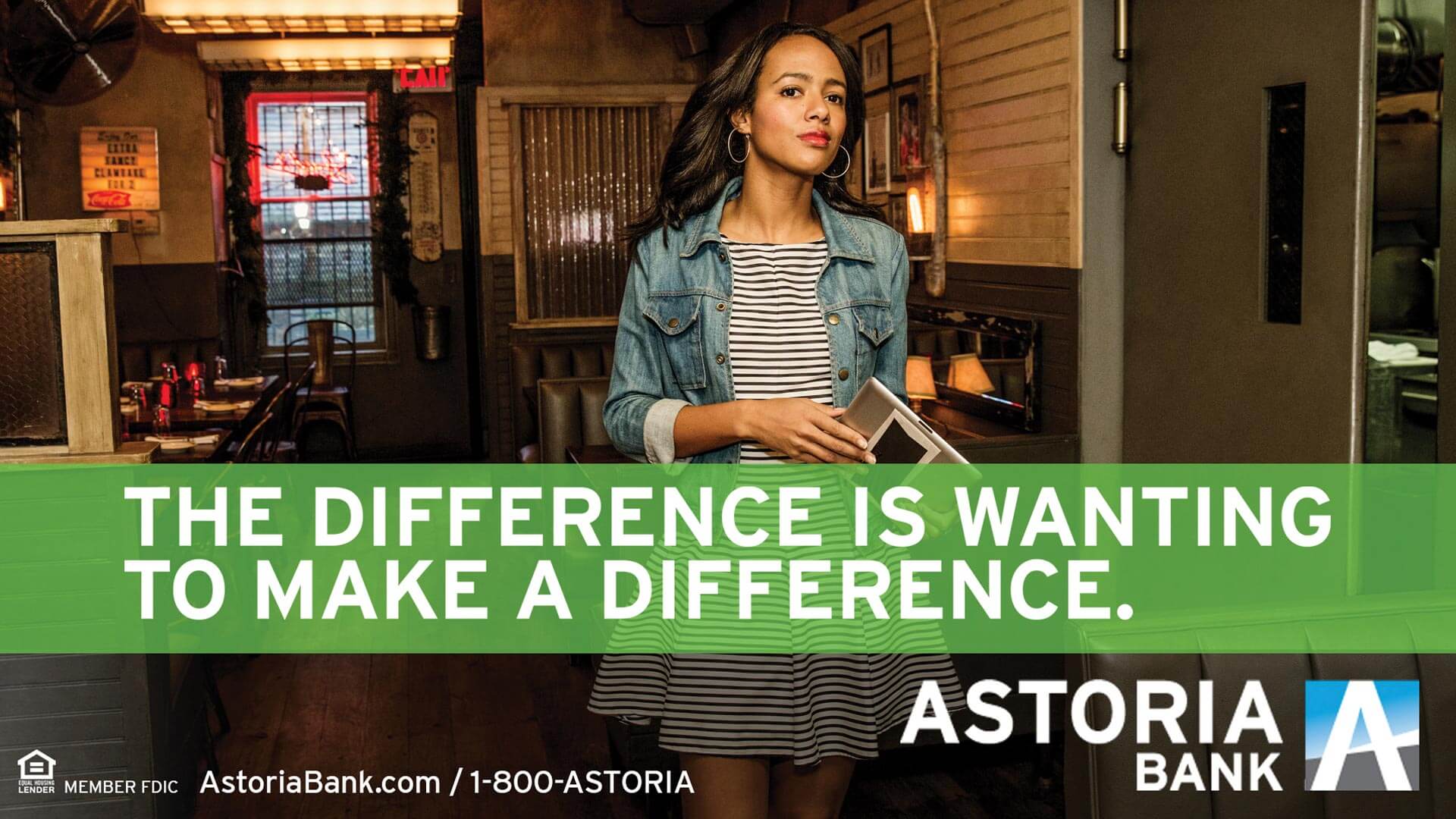 Challenge: When Astoria Federal Savings rebranded as Astoria Bank, a key objective was to increase the core deposits by increasing both the number of checking accounts and account balances. To make the brand compelling to consumers, IPNY's research led to a very relatable insight: Both Astoria Bankers and Astoria customers love what they do for a living. And when you love what you do, you just do it better. The "Astoria Difference" campaign is based on this truth.
Results: The campaign's impact on the bank's assets was felt from the start. In the first 18 months, new household checking acquisition increased by 35%, with checking account attrition dropping by 30%. Average checking account balances grew by 17%, reflecting a deeper share of wallet among customers. By the time the campaign entered its third year, the banking community had taken notice. Astoria's asset position was so robust that it was acquired by Sterling National Bank.
Client Review: Clutch.co