The Weizmann Institute of Science
A better world is in your hands.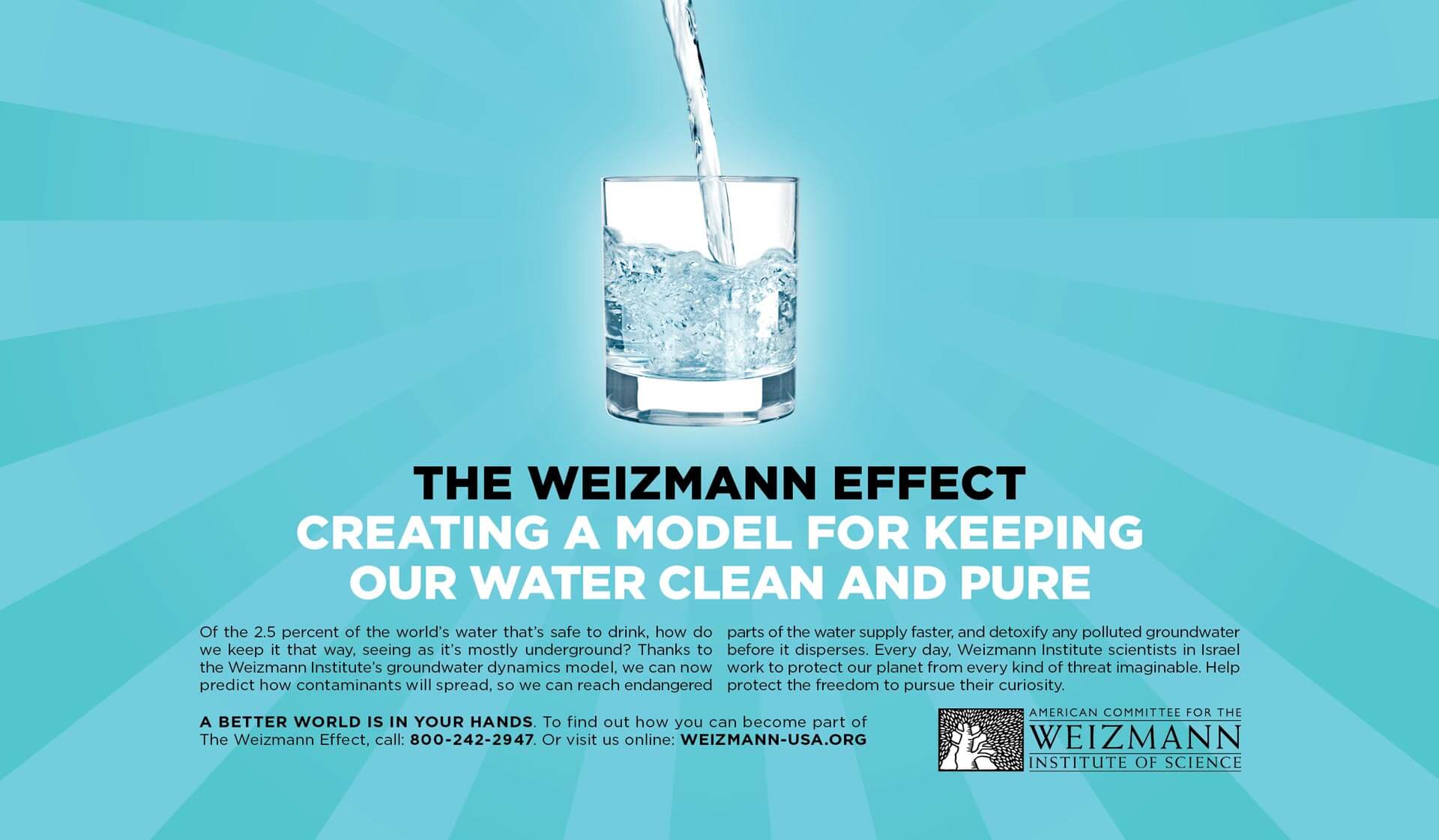 Imagine an institute where science and technology are applied to nearly all of the problems facing society today – problems relating to health and medicine, climate change and planet health, technology, cybersecurity, even the exploration of space. And imagine if scientists lived on campus, collaborated with other top scientists around the world, and were given free reign to follow their own curiosity. What could be accomplished?
The Weizmann Institute of Science, based in Israel, has been a leading force of scientific discovery in the world for over 80 years – yet outside of a handful of donors, it is virtually unknown in the U.S. "The Weizmann Effect" campaign was designed to build awareness of the Institute, reflect the breadth and depth of Weizmann discoveries, and capture the hearts and minds of American donors.
Client Review: Clutch.co