Hospital For Special Surgery
The joy of movement.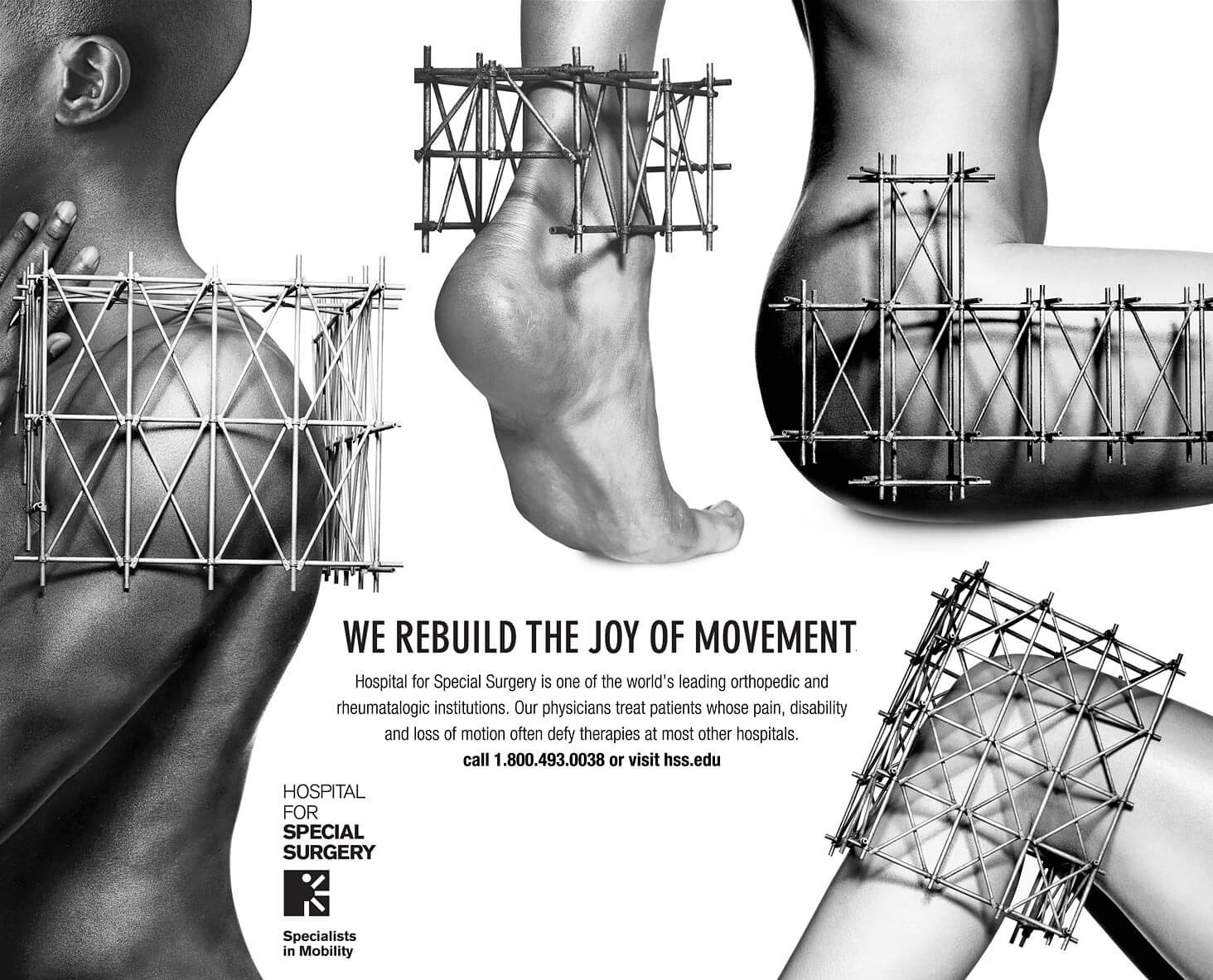 How do you make the nation's top-ranked hospital for orthopedics and rheumatology a destination for patients along the East Coast? This campaign was among the first to brand a hospital based on a real target insight: That people would do anything but stop moving.
Results: This campaign ran for several years in both TV and print, creating a wide platform to address issues such as quality of care, level of expertise and prevention of sports-related injuries.