Dana-Farber Brigham Cancer Center
We specialize in cancer. And you.
To New Englanders, both Dana-Farber Cancer Institute and Brigham and Women's Hospital are well-known brands, each with its own legacy of research and patient care. Years ago these two organizations came together as the Dana-Farber Brigham Cancer Center, a powerful alliance totally focused on cancer patients.
Facing an increasingly competitive landscape, Dana-Farber Brigham turned to IPNY. Our task was to ensure that its new identity was well-seeded in the minds of New Englanders through a campaign that would stand out from its competitors.
Research among our target led to a simple truth. In addition to the organization's reputation for specialization in cancer, Dana-Farber Brigham has a unique ability to personalize cancer treatment. This stems from the knowledge and passion of Dana-Farber Brigham doctors, nurses, dieticians and administrative staff. It means that the patient gets a treatment plan and staff created with their specific types of cancers in mind and a level of attention based on experience and expertise – one that, importantly, takes their personal life, goals and needs into account.
IPNY's work channeled this insight into a simple tagline: "We specialize in cancer. And you." The work leverages powerful patient stories and sets up firsthand accounts of how Dana-Farber Brigham treatment is in a class of its own. From identical twins with non-identical cancers to a young woman who aspired to having children after surgery, we see time and again how Dana-Farber Brigham's knowledge and expertise allows them to redefine the very idea of personalized care, giving patients the opportunity to lead full, productive lives after cancer. Results available in Spring 2023.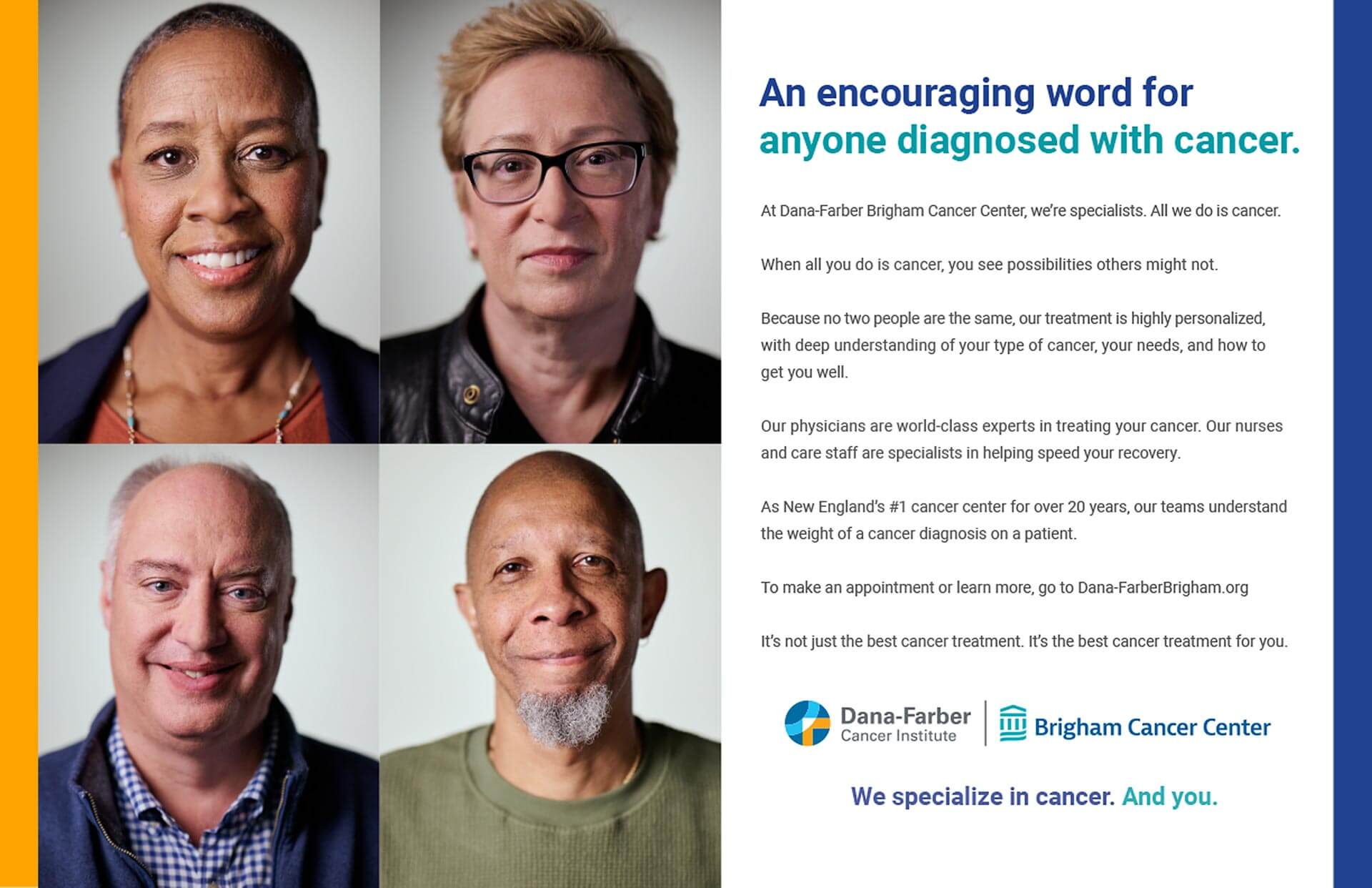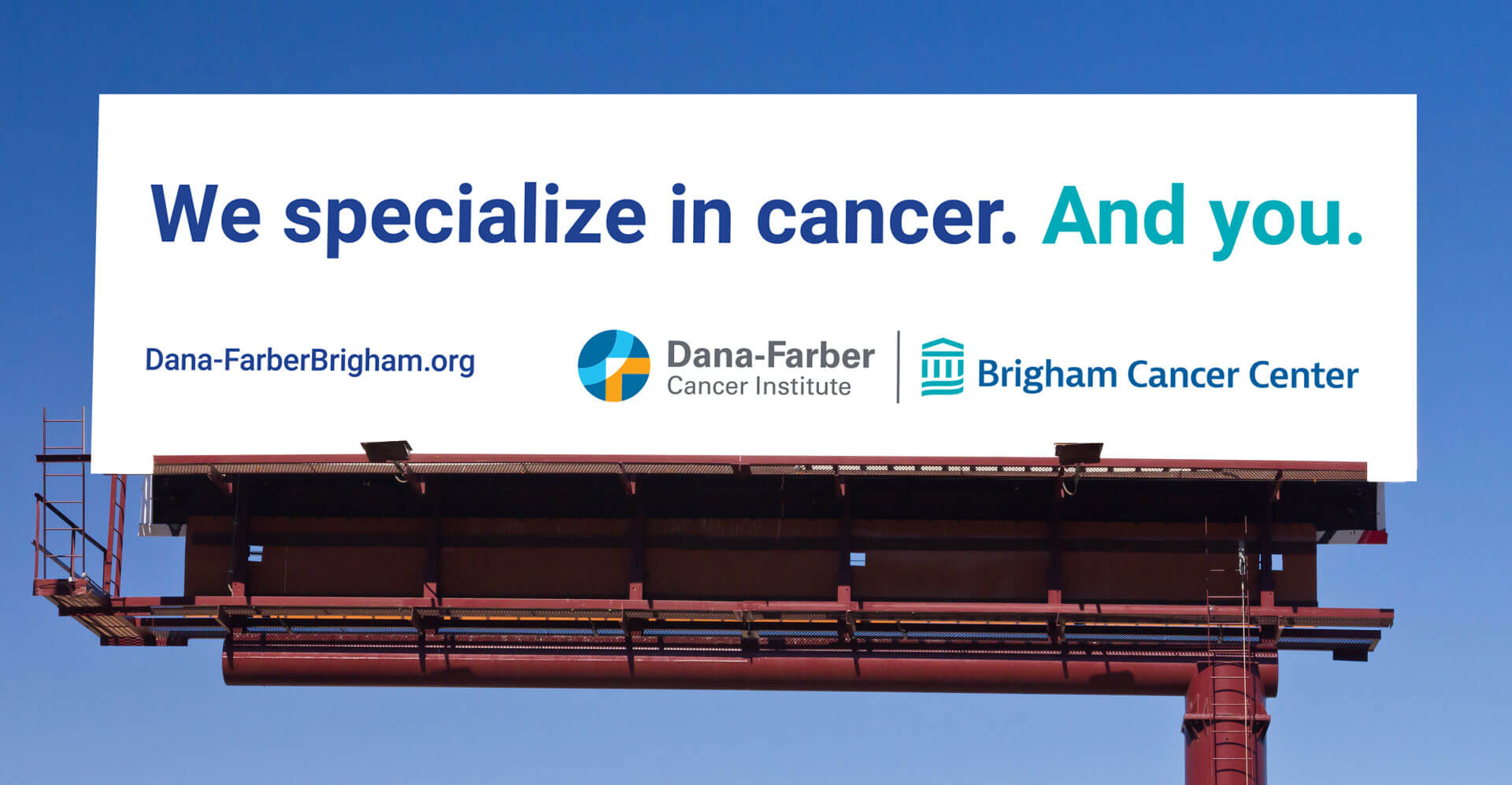 Related Projects
Dana-Farber Brigham Cancer Center