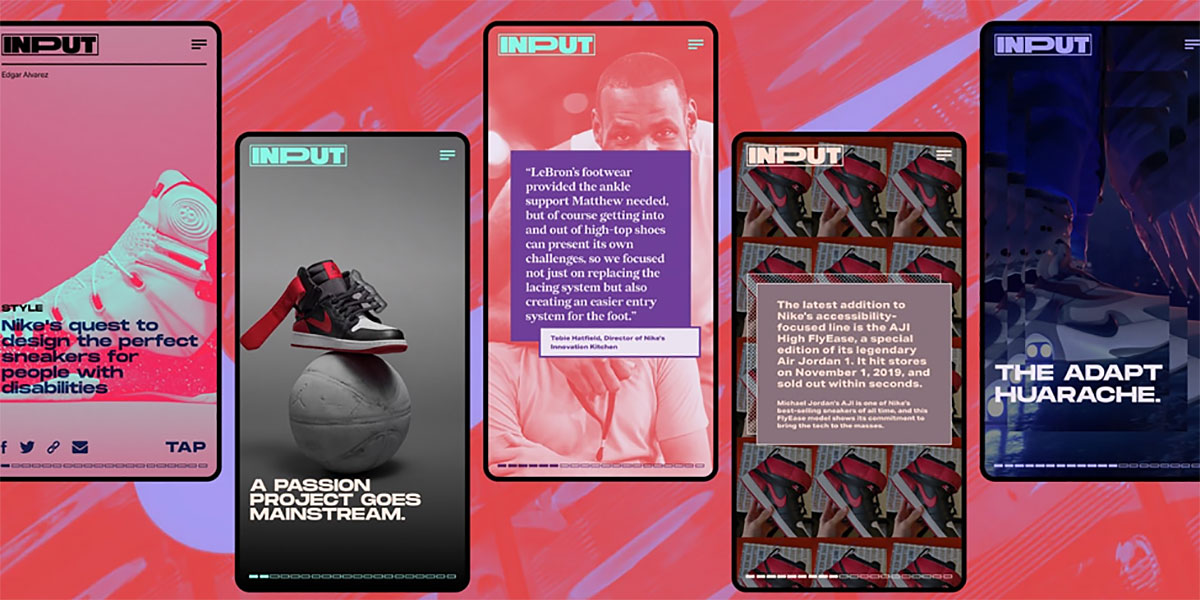 As published in adweek.com

By Sara Jerde
Why BDG thinks its new CMS will draw readers and entice advertisers.
Bustle Digital Group has a reputation of swooping in on media's dying door and "saving" titles by purchasing them for pennies on the dollar. But now, the publisher is reinventing itself as a modern media organization, creating its own publication and a new and improved, custom CMS to be used across its portfolio for a cohesive feel for readers and advertisers.
BDG's plans to save itself from the same fate as the publications it cobbled together lie in its CMS, called TypeSet, which is structured around a feature BDG is calling a "card story" format that offers the newsroom a new type of storytelling and the ad sales team a new space to entice advertisers.
The rollout of the feature comes with the launch of Input, a new tech site from Josh Topolsky, co-founder of The Verge and founder of The Outline, who joined BDG in April when BDG acquired the latter title. While the site softly rolls out today and there are no advertisers on the site, the company says branded content cards will be available come February.
Investing in the CMS and making it the company's backbone is the next stage of BDG's maturation. It paves the way for other merging publishers, especially as the trend of combining assets will continue with only the context of how other, traditional media conglomerates navigated the space before them.
"It's a really challenging time in digital media," said Jason Wagenheim, BDG's chief revenue officer, of the CMS' card feature. "We know what works and what doesn't. And we feel really confident that this is going to be a game changer."
The current plan is to use the CMS on all of BDG's brands by June 2020. Under that scenario, brands can advertise across BDG's sites, including the women's lifestyle collection—Bustle, Romper, Elite Daily, Nylon and the Zoe Report—as well as the "culture and innovation collection" under Topolsky's editorial direction, including Mic, The Outline, Inverse and Input.
Competitive media landscape
BDG's new tech site enters an already crowded field of tech media with brands rooted in magazines like Wired, established tech websites like Recode and soon-to-be-launched tech sites like Protocol from Politico. It's also going up against other media companies that are combining forces like Vox Media and New York Media.
It's a business model BDG built itself on. If the 2000s were about big media consolidation—AOL/TimeWarner; NBCUniversal; CBS/Viacom (the first go 'round)—the age of digital media consolidation is upon us.
"You have all these brands and they all feed up to the parent. It's a good model, but it isn't the cheapest model," said Tim Smith, IPNY's director of communications and media planning. "The real deal becomes at what point does the model stop. At what point is there too much?"