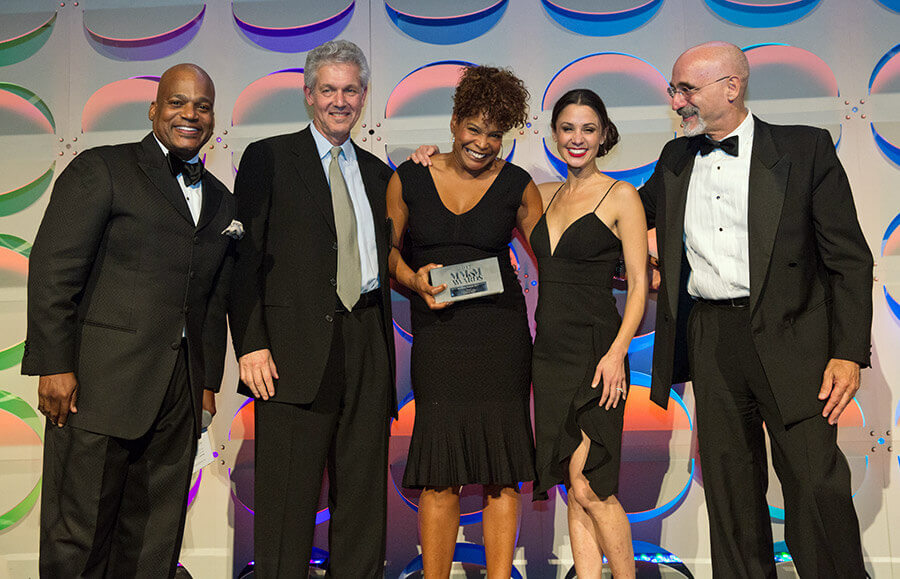 A seasoned marketer can apply his or her skills in any category. And when a higher level of thinking and creativity is applied in a new field, great things can happen.
This was well proven last Thursday night at the MM&M awards, Healthcare's most prestigious award ceremony, when Lisa Stockmon, CMO of City of Hope Medical Center in Duarte, CA and a relative newcomer to the Healthcare category won the Gold Award for Best Marketer. Interplanetary's "Miracle of Science With Soul" campaign for City of Hope finished as a finalist for Best Corporate Branding Campaign.
"Lisa's work for City of Hope is impressive," said one judge. "Her strategy is clear and her execution is excellent"
Lisa's win was highly unusual on two fronts. First, it's not often that someone who honed their marketing skills at organizations like Time Warner Cable wins a Healthcare award. A marketer to the core, Lisa's career path has taken her from ad agencies to for-profit corporations to non-profits. Equally as unusual is Lisa's choice of advertising agency – us. Unlike the other winning agencies at MM&M Interplanetary isn't a major healthcare agency with a long roster of Pharma clients. Rather, we are a seasoned group of agency people with diverse client backgrounds who believe that the marriage between marketing goals and creative work needs to be seamless. And that when there is an open partnership between client and agency, good work happens naturally.
All of us at Interplanetary congratulate Lisa Stockmon on this well-deserved industry recognition.